Details
The most modern of our benches. Entirely handmade with reclaimed wood and a waterfall drop down both sides all the way to the floor. Clean lines and perfectly worked corners help find this bench at home in minimalist and modern farmhouse decor. Workmanship is outstanding and materials are eco friendly and beautiful. 
Available in Natural, Provincial and Espresso. Mix and match with our tables and other pieces to create your own custom collection. Benches are sized 10" smaller than their corresponding table length to tuck in perfectly between the legs. Dimensions approximate. Indoor use only. Made in Phoenix, Arizona, USA.
Chemically sensitive? So are we. We believe how your furniture is made matters and we're committed to considering health and environmental impacts of our products. We're proud to finish our furniture with a non-toxic lacquer-like sealant that offers superior protection with no harmful chemicals. 
Customers' photos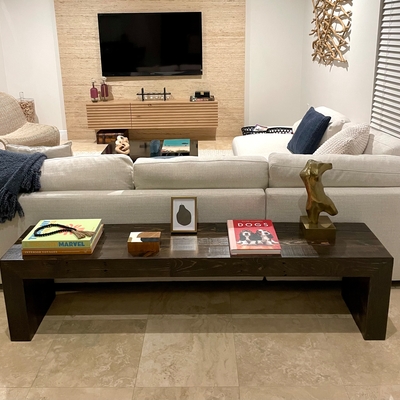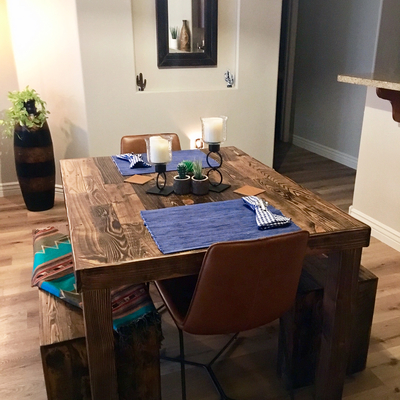 " data-opinew-shop-id="15943825" data-shop-url="kasecustom.com" data-platform-product-id="8959081030">